Planning a party during the holiday season can be stressful. There are so many things to think about whether it's a corporate event or family party, and it's easy to get overwhelmed. Here at Accentu, we understand all things events, and we have curated a list of tips to help plan and organize your holiday Party.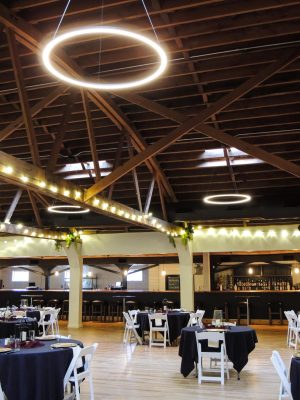 Venue
One of the first and most important steps in planning your holiday party is finding a venue. Where you are going to celebrate has a lot to do with how many guests you are planning to invite. Find a venue that's big enough for your guests, with a little wiggle room, but don't go wild and blow your budget renting a space that's too big. An oversized venue can make a large party feel small and can kill the vibe. When looking to book a venue, be sure to ask about any included amenities like décor and staff. Finding people to work around the holidays can be tricky and you don't want to add to the task list. Make sure you shop around and start the process early, you may be able to find a last-minute venue, but it's important to plan ahead and make sure you get the venue you want.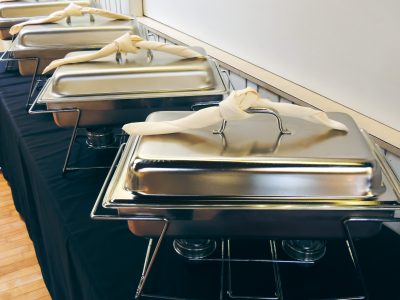 Food/Catering
Another memorable thing about any party is the food, especially holiday parties.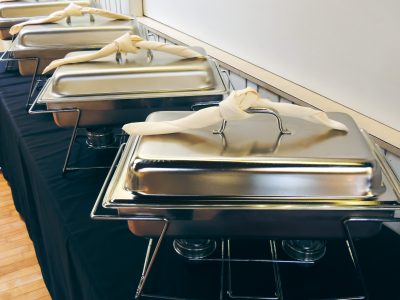 It's one of the categories where you really don't want to skimp, and while some parties are great for potluck, catering is a great way to class up an event. Not just any caterer will do, so take your time to find the right one. Take time to read reviews and listen to recommendations, look over their online menu and ask questions. Do they provide staff to serve the meal? Is it served buffet, family, or plated? Do they provide utensils and dinnerware or is that an added cost? Understand that some do it all and are more expensive, sometimes providing your own dinnerware can get expensive, and sometimes it's a great way to incorporate some décor. Booking a caterer can be tricky to plan, and some venues come with their own catering or a list of catering companies they work with. Ultimately remember to begin looking as soon as you have your date, time, and location.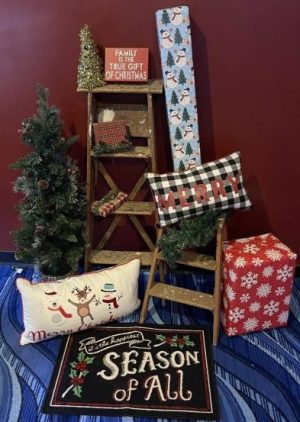 Decorations/Theme
Decorations bring a special touch to the holidays. They have the ability to raise spirits and improve moods. Decorations can make or break your holiday party, and it can make a party feel cozy and intimate, or classy and elegant. Whatever your theme for the holidays may be – from a family gathering with an ugly sweater theme to a holiday charity gala with a silver and gold theme – decorations will set the mood and influence every aspect of your event. Not many ugly sweater charity galas bring in lots of donations, so plan the décor around the audience. Remember that doing a theme doesn't have to be expensive, a winter wonderland doesn't have to be "all out" and blow the budget. An event rental company like Accentu has décor available for a portion of the cost of buying it all, and in many cases, we can help you with your theme.
Invitations
Have you ever thrown a party and had no one show up, or caused a family disagreement because someone didn't see their Facebook invite? Invitations are super important, whether it's a digital invite through Facebook or Eventbrite, or a physical invitation from a local company or an online company like Vistaprint. A lot of times invitations can be a last-minute thought and can get the short end of the budget. But, the invitation is a guest's first look at the party itself. If you send a disjointed or dull invitation, you may not get very many RSVPs. Make sure you put some work and dedicate some money to spend on this category. Sending out invitations with enough lead time is also important. If you start to receive a bunch of no RSVPs, you still have time to send out another round of invitations, so print extras. Online companies with preset templates may be a great option for some, whereas a custom design from a local company is perfect for others. Whatever you decide, don't forget to double check the information on the invitations so your guests arrive on time and at the right location.
Budget
Planning a party can get expensive, and while its important to celebrate with friends, family, and co-workers, its also important to stay on budget. When planning a party, you have your big-ticket items like a venue and food, and often there isn't a lot of money left for décor or invitations. Make sure when you build your budget you don't forget to leave money for those items too. It's also important to shop around and find vendors that can work within your budget. When you find a company that's just out of the price range, it doesn't hurt to reach out and let them know your budget and see if they are willing to work with you. Often times, menus can be adjusted, and deals can be made, and if not, it doesn't hurt to ask. Remember to look for savings, maybe you have a small enough guest list that you have an office space that will work just fine, or maybe the family gathering can be potluck and you can avoid catering. However big or small, keep in mind that while some things are worth the money, other things don't need to break the bank.
Planning your holiday party doesn't need to be stressful or tricky, remember to start early and shop around for the right venue and caterer, stick to your theme, don't forget the invitations, and keep your budget in check. At Accentu, parties are our specialty. We can accentuate your party with décor and rentals, help you plan and organize with our event coordinators, create your custom invitations with our designers, and now, we can host your party with our newly renovated event space – Rib River. Contact Us today for more information.